News

Inauguration on June the 1st!
2018/05
As planned, the official inauguration of Parc Spirou, located in Monteux near Avignon, will take place on June 1st. The opening to the public will be the days that follow. You can soon book your tickets on the website of Parc Spirou  parc-spirou.com © Dupuis 2018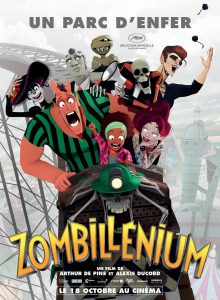 Zombillénium, a park of hell !
2017/10
At the haunted theme park Zombillenium, the monsters are down in the dumps. Not only are the park's zombies, vampires, werewolves and other demons real monsters, whose souls belong to the devil, they're also sick of their jobs, and tired of having to constantly entertain their voyeuristic and egotistical human customers. It doesn't help much …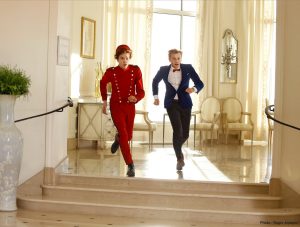 2018 is the year of the world's most famous bellboy!
2017/05
To celebrate his 80th birthday, Spirou will be starring in the new Alexandre Coffre movie "The Adventures of Spirou and Fantasio", with Thomas Soliveres and Alex Lutz (Metropolitan Filmexport distribution). The movie will be released in June 2018.